Slovaks Will Have To Declare Traveling Abroad For More Than 90 Days
May 19, 2013.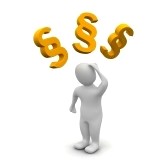 Slovak citizens and residents who want to travel abroad for more than 90 days will have to officially announce traveling abroad, according to the latest amendment to the Act on Reporting Citizens Residencies approved by Slovak Parliament on May 16.
According to the law, all Slovak citizens and foreign citizens resident in Slovakia will be obliged to declare to the state authorities prior to their departure any absence longer than 90 days. Anyone who fails to notify the authorities will be guilty of an offense and may face a penalty. The amendment will enter into force on July 1, 2013.
The amendment was passed by governing Smer party and has been approved by Slovak Parliament, where Smer has absolute majority. The new obligation is highly criticized by members of opposition political parties as it interferes with people's right to free movement and privacy.
/Compiled from press reports/